When:
September 15, 2018 @ 2:30 pm – 3:30 pm
2018-09-15T14:30:00-04:00
2018-09-15T15:30:00-04:00
Where:
Monon Depot Theatre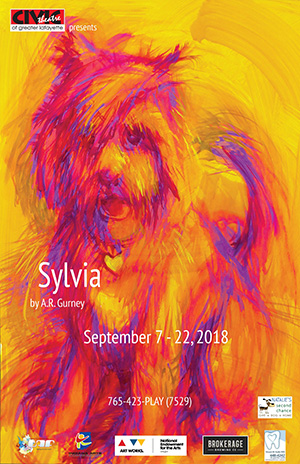 Sylvia, a dog Greg brings home from the park, offers him an escape from the frustrations of his job and middle age. But to his wife Kate, Sylvia becomes a rival for Greg's affection. And Sylvia thinks Kate just doesn't understand the relationship between man and dog. After a series of hilarious and touching complications, Greg and Kate learn to compromise, and Sylvia becomes a valued part of their lives.
Parental Warning: This play contains adult language and situations. Ages 14 and up recommended.