When:
September 15, 2018 @ 10:00 am – 4:00 pm
2018-09-15T10:00:00-04:00
2018-09-15T16:00:00-04:00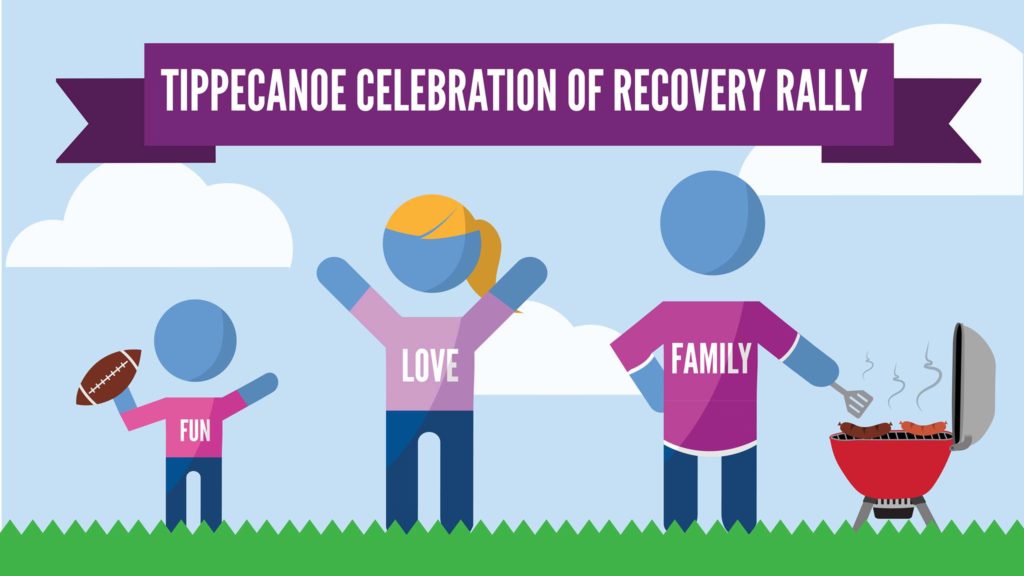 Food, speakers, fun, games, tee shirts,
#RecoveryIsPossible #MultiplePathwaysToRecovery
#YourStoryMatters at #TCORR 2018!
Vision Statement
Tippecanoe Celebration of Recovery Rally (TCORR) aims to bring people in long-term recovery from alcohol and other drugs disorders together annually in September (National Recovery Month) with their families and the community at large. This celebration strives to promote the idea that recovery is possible and people in recovery are assets to their community; thus reducing stigma, uniting the many splintered recovery communities of Lafayette and showing people who still struggle that there is hope.
This event is for everyone! Come out and enjoy:
– Food
– Fellowship
– Resource Fair
– Speakers: A Community Leader, A Young Person in Recovery Making a Difference, A Family Member Who Lost A Child to Substance Use Disorder, A Community Corrections Officer Who's Been Inspired by One of Her Clients Who's Gone From Locked-Up to Leader in a Recovery Community Art Project, & A Person Who Is New to Recovery but Making Some Changes!