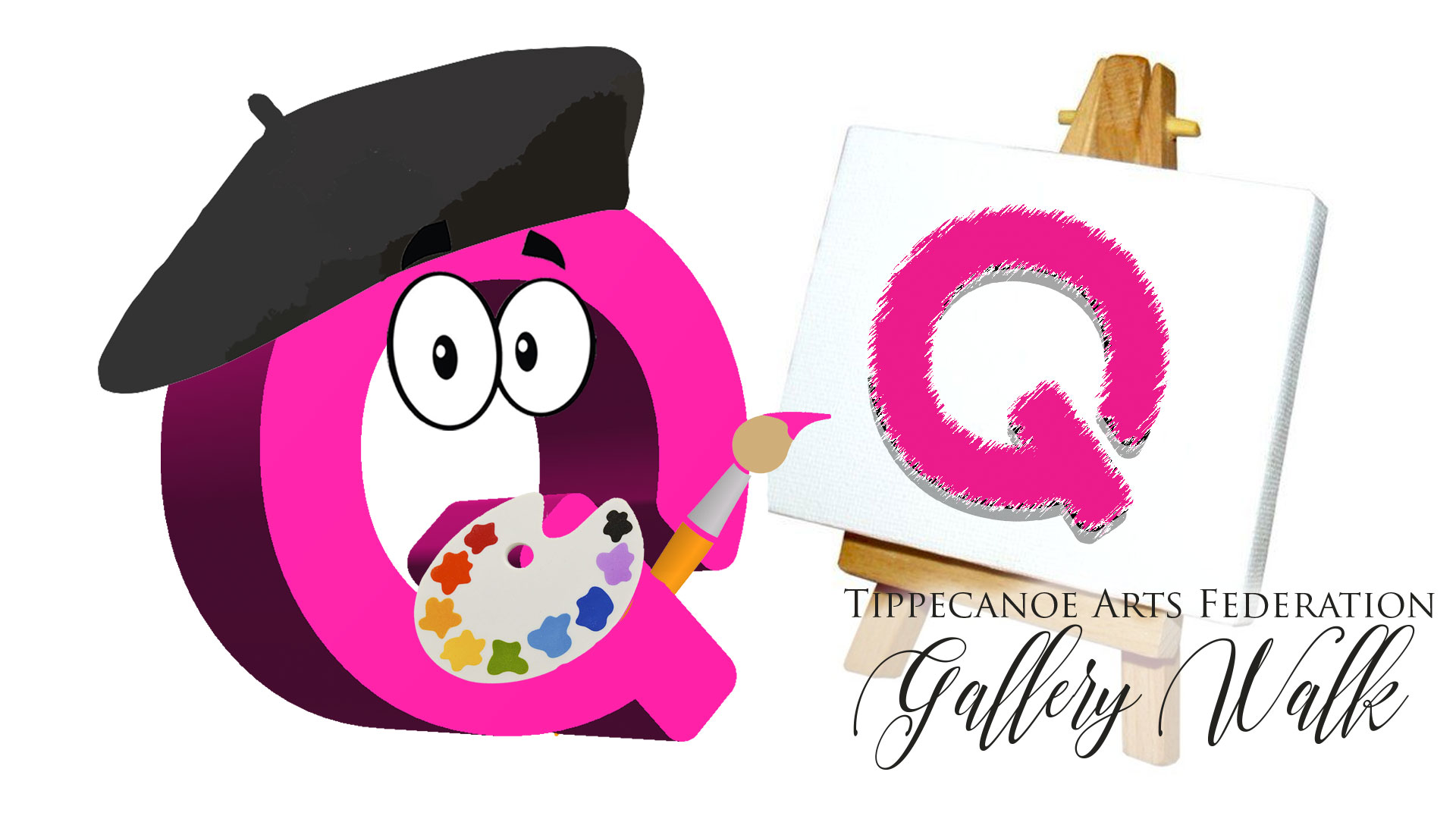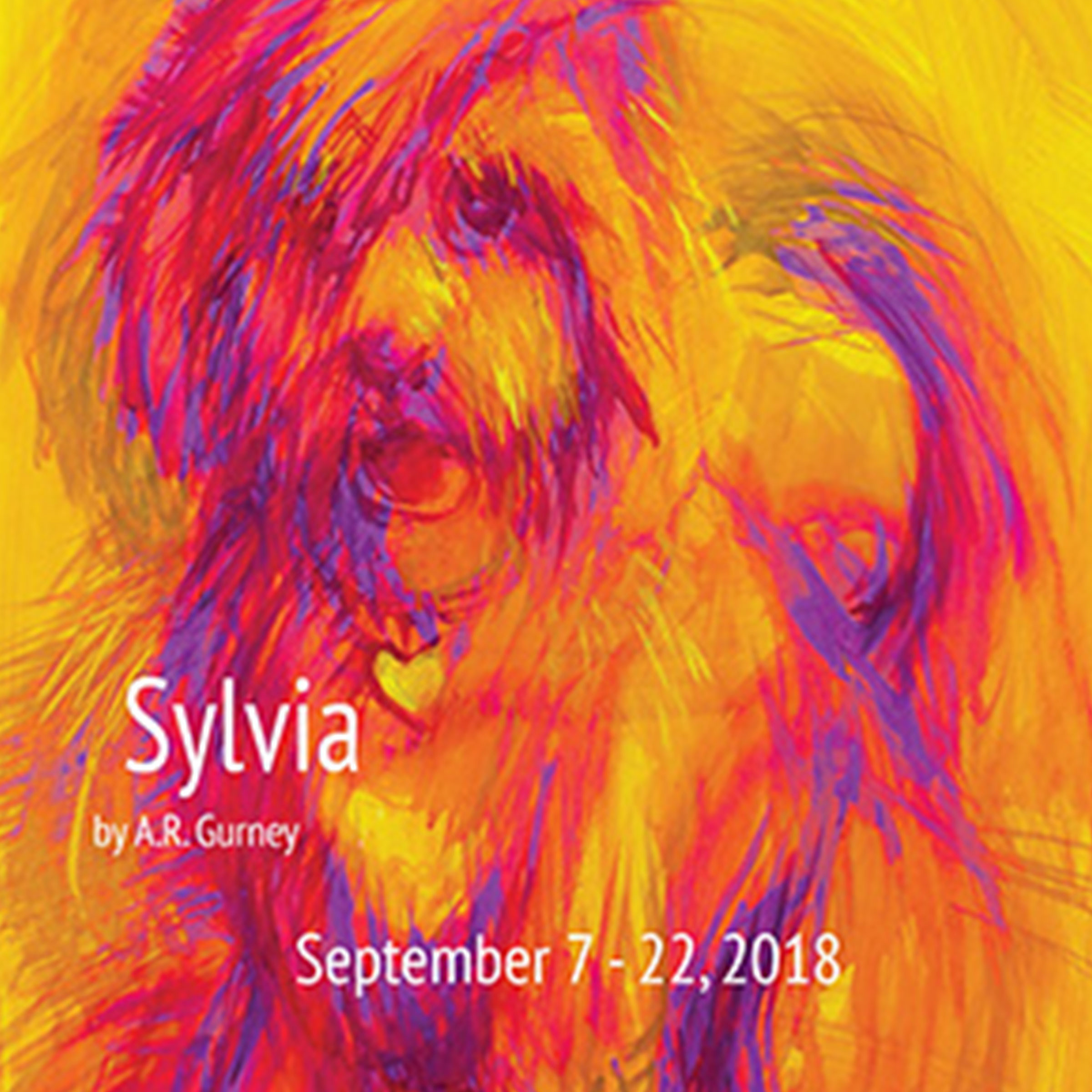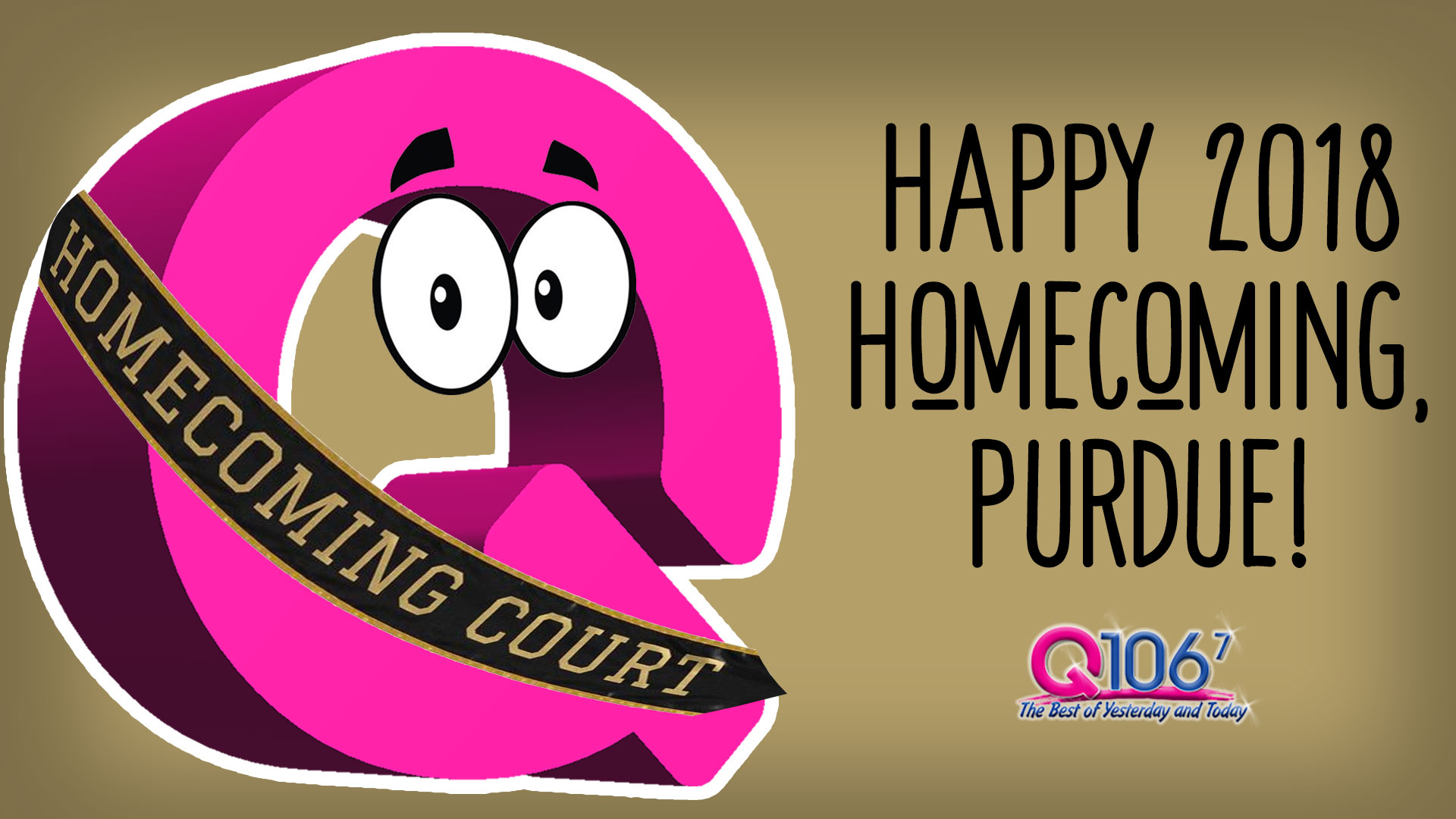 Some days we search high and low for news of the interesting and weird and come up short. Today is not one of those days. Happy Friday, QFam!
A 94-year-old WWII vet has been handing out Hershey chocolate bars in a small town in Iowa — more than 6,000 over the past 10 years. In fact, it's his signature calling card when he stops by to visit a neighbor or friend.  And now, the good people at Hershey's have taken notice.
Oh, Florida. In one Stuart, Florida neighborhood, neighbors are fed up with a man who persists in doing his yard work in the nude.
ICYMI: We're talking Tippecanoe Latino Festival on the latest episode of QCares!
Wanna make $1,000 to make and taste test pizza? (THIS SOUNDS LIKE OUR DREAM JOB!)
Wanna be a sexy 'Handmaid' for Halloween? Wearing one might bring some backlash down upon your sexy little head.
One Michigan mom is being vindicated, but not before she had to go to court on larceny charges for taking her 15-year-old daughter's iPhone away. Note to her ex-husband who filed the charges: taking away an iPhone isn't called larceny. It's called parenting.
Cue the outrage over the headline: CALIFORNIA BANS PLASTIC STRAWS. Now, breathe and read on: California has said full-service restaurants shall not provide straws automatically (you'll still get one automatically at the In-N-Out Burger drive-thru), but shall make them available upon a customer's request. We wholeheartedly endorse this idea (THINK OF THE TURTLES!)nbecause it doesn't ban them entirely, but moves us away from automatic dependence. And it still makes them readily and easily available to folks with disabilities who need straws to enjoy a drink.
Now, if you want a REAL reason to be outraged: Delta and America, following United and JetBlue, have decided to increase the fees they charge if you want to check a bag. Seriously, it's like they're all becoming low-cost carriers.
This should be in the "Oh, Florida" file, but it's not: a Massachusetts dad is facing charges after getting his toddler to climb into a crane-arm-machine-thingy and dole out prizes. The little girl easily climbed back out and dad got some stuffies out of the deal.
Alexa is now in your microwave.
This just melts our hearts (even QCat's jaded 16-year-old soul): A Green Bay, Wisconsin man spends his days volunteering at a cat shelter brushing — AND NAPPING — with the cats. #SOCUTE
MIDWEST ALERT: It's harvest season. Be aware of slow-moving farm implements on the road. (You don't get this kind of alert in Manhattan.)

After a 30-games-in-30-days streak, the Cubbies enjoyed a blissful day off. Hopefully they slept. Or got a massage. Or something. Because after yesterday, they play straight thru to the end of the regular season starting with a 3-game crosstown series on the South side today and ending with a 3-game stretch against the Cardinals next weekend at Wrigley.
And while there isn't much baseball news, there's plenty of football news to go around as the Cleveland Browns snapped their 635-day losing streak last night on the back of rookie QB Baker Mayfield (what a name! what a gorgeous face!) 
Even better, they beat the spread by a single point.
But, perhaps the best story of all: FREE BEER! Yes, the Bud Light Victory Fridges were unlocked when the clock ran out securing the Browns win. Ten fridges — each with over 200 cans of beer each — were strategically placed around the Cleveland area. #DillyDilly!
Cleveland, the @Browns won. The fridges are open. Go celebrate with a Bud Light. You've earned it. pic.twitter.com/RvjJ0WvpyO

— Bud Light (@budlight) September 21, 2018
The Cleveland Police were quick to realize what a victory meant: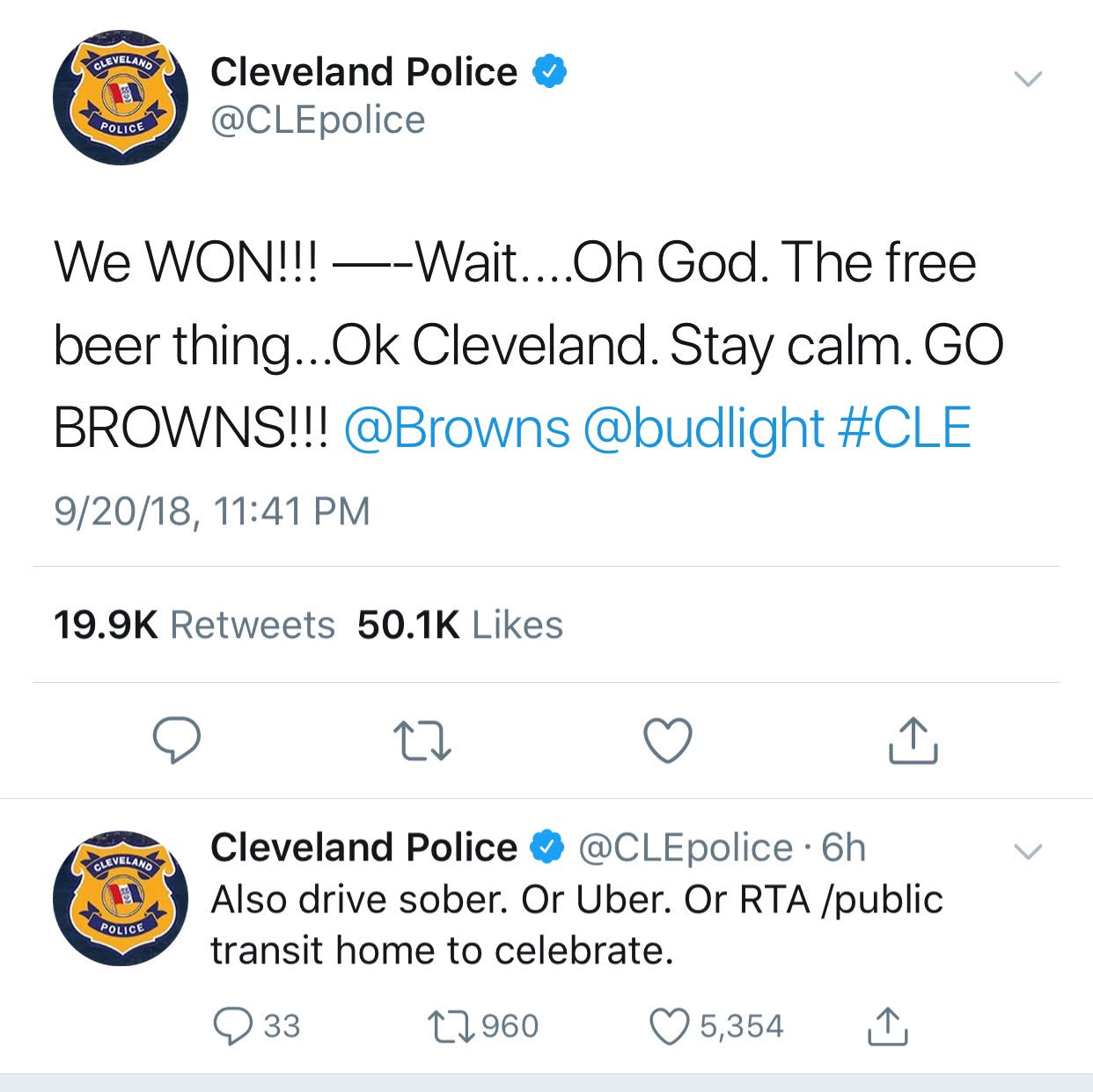 Korean band BTS will become the first K-POP band to address the United Nations next week. Teenage girls (and several of us who fell in love with K-POP during the Winter Olympics) squeal with delight.
The Duchess of Sussex launched a new charity cookbook (no, it's not a book to tell you how to cook a charity's books) with her mother and Prince Harry at her side. (Side note: apparently Prince Harry couldn't stop himself from swiping some of the available samples created from the book's recipes.)
Just like Cher and KISS before him, Robert Redford ain't retiring yet.
The Real Housewives of New Jersey trailer for Season 9 is here! (Or not! We don't really care about the housewives, but they do make for better fodder than the Kardashians).
The SNL Season Premiere is almost upon us!
See you September 29. #SNLPremiere pic.twitter.com/tut4rNOKX0

— Saturday Night Live – SNL (@nbcsnl) September 19, 2018
It's Movie Release Friday! What's on your watch list?
Morning Shot
Nothing to see here. Just a jet ski cruising down the interstate.
"That goes in water!": Car passengers watch in astonishment as they encounter a 'jet ski' driving down the road alongside them.

The watercraft had its bottom cut out to fit a scooter inside, which allows it to move on land. https://t.co/QGVo33MRHX pic.twitter.com/ivjAhD1JqU

— ABC News (@ABC) September 21, 2018