One Golden Retriever is being hailed as a hero after coming in between his owner and a rattlesnake.
You've been warned: parts of I-65 in Indy is shut down for the next 5 weeks to facilitate bridge repairs.
Mr. Reggie's Lawn Cutting Service outside of Cleveland is in high-demand after a nosey neighbor called the cops on the 12-year-old for cutting her grass (he was actually cutting the next door neighbor's lawn, but accidentally strayed onto a strip of the adjoining property). Mr. Reggie and his crew were undeterred by the police visit and finished the job at-hand when the responding officer must have realized the pint-size crew were the latest victims in the "living while Black" craze that's all the rage among stupid people across the nation. #soapbox
There are commandos. In FRANCE of all places. And they just staged a jailbreak for a notorious criminal using a hijacked helicopter. And here we thought only American criminal masterminds could get away with something like that.
There go the red-eyes. Boeing is developing a plane that could go Mach 5 and trim the trip from New York to London to just 2 hours, down from the traditional 8.
One Michigander caught video of a massive shelf cloud rolling in off of Lake Superior and directly over them. The cloud in question sucked up quite a bit of the Lake before moving on to likely dup that moisture on some unsuspecting folks inland. Take a look at the fantastic videos and photos below: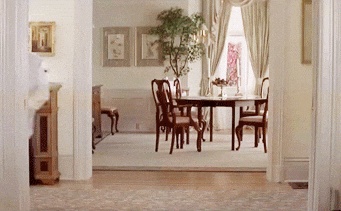 It's a sweep of the Twins at Wrigley! How sweet it is!
In case anyone cares, LeBron is leaving Cleveland for Los Angeles.