One grandmother in Georgia decided it wasn't her turn to die just yet, and STRANGLED TO DEATH THE BOBCAT who was mauling her.
Apparently soccer fans in Mexico were so enthusiastic watching Mexico defeat Germany in their World Cup match-up that they apparently caused a minor earthquake in Mexico City from all the jumping.
This is Florida-worthy news, and it's out of a Canada! A clarinetist in Canada discovered his ex-girlfriend faked a rejection letter from his dream school.
This message brought to you by summer. And Our Savior Lutheran Church:
Preach ???, this sign? #Indy #weather #HappyFathersDay @WTHRcom #FathersDay pic.twitter.com/dGtHJAQjy3

— Clint Erbacher (@ClintErbacherTV) June 17, 2018
Nothing to see here. Just Yogi enjoying a picnic:
"He thinks he's people": Relaxed bear sits at a backyard picnic table like a human as he watches the world go by. https://t.co/nUv130YMjo pic.twitter.com/dWjCrh7Ns2

— ABC News (@ABC) June 18, 2018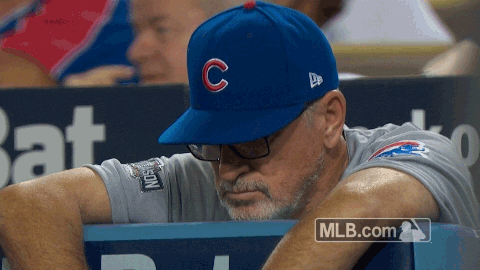 Put the brooms away. The Cubs fell to the Cardinals 5-0 last night in St. Louis, but not before taking the first two games of the series. We'll take it, but a sweep of the Cardinals would have been a beautiful, beautiful thing.
Especially after Javy got hit by a pitch in the 3rd inning. It's ok though. Just a bruise, and he hasn't ruled out playing in tonight's home game against the Dodgers. 
The Lafayette Aviators picked up two wins on the road this weekend bringing their overall season record to 4-11.

Happy 76th Birthday to Sir Paul McCartney!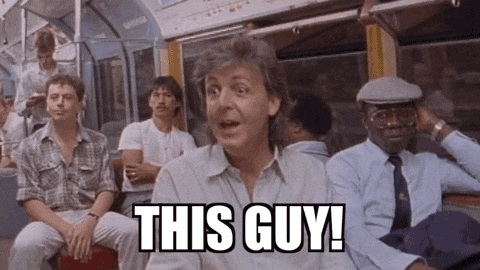 Plenty of celebs were honoring the dads in their life yesterday — including Chrissy Tiegen, Candace Cameron Bure, and Queen Bey.
There's also this post of daddy Adam Levine, shirtless.
A Roseanne spin-off is in the works and one step closer to happening. All insider accounts say it'll focus around Darlene.
Morning Shot
In honor of Blake Shelton's 42nd birthday….