HAPPY 100th Birthday to Lafayette's own Boo Cunningham who got her face on a Smucker's Jar on the TODAY Show today. 🙂
Jerry Maren, the last living Munchkin (he was a member of the Lollipop Guild who welcomed Dorothy to the Merry Old Land of Oz) has died at age 98.
Very cool: Rush Medical Center in Chicago is receiving a $45 million grant from the Wounded Warrior Project to help vets with PTSD.
There is love and goodness in the world:
This is the kind of love we all need. ❤️ pic.twitter.com/C9QBmqCkVp

— People (@people) June 6, 2018
A New Jersey state trooper pulled over a gentleman for a minor traffic violation. Turns out the man was a retired trooper himself — who delivered the young trooper on the side of the road 27 years earlier!

Normally we'd be flying the W this morning after Jason Heyward's walk-off GRAND SLAM in the bottom of the 9th led to the Cubs win over the Phillies last night. But this tweet is far better:
WALK OFF GRAND SLAM IN CHICAGO!!!!

Jason Heyward's walk off grand slam is even better with Titanic music!!! What a win for the @Cubs!!!!

⚾️?? pic.twitter.com/fMlaQoAoUw

— ⚾️??TITANIC BASEBALL⚾️?? (@TitanicBaseball) June 7, 2018
What do you do when a foul ball lands in your beer? CHUG IT!

SNL Alum Bill Hader is 40 today. Here's hoping he's celebrating at New York's hottest new club.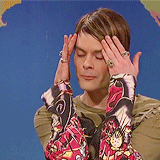 REMEMBERING: Today would have been Prince's 60th birthday.
The twins are a year old and fatherhood has changed George Clooney for the better.
ICYMI: The top 6 moments from the CMT Awards in Nashville last night.
Lady Gaga AND Bradley Cooper teaming up? YES, PLEASE.
The Iceman is back! Val Kilmer's confirmed for the new Top Gun movie.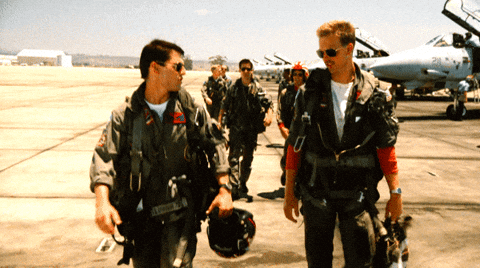 Morning Shot
In honor of Bill Hader's birthday…