San Francisco firefighters rescued a kitten after the little bit was stuck in a while for several days.
Tonight Show host Jimmy Fallon made a surprise appearance at Marjory Stoneman Douglas's graduation ceremony.
One high schooler got the surprise of a lifetime after receiving his diploma: his deployed dad there to see the whole thing in person.
Linda the Lab has graduated Fifth Grade, together with her human, Rachel.
ICYMI: The Boss sat down with Stacy Gipson of Pride Lafayette for a special Pride Month kick-off edition of QCares. They discussed the work of the Pride Center on Main Street and the upcoming OutFest.
100 Chicagoland kids became firefighters for a day!
Kerry Kennedy, daughter of Robert F. Kennedy, talks her new book on TODAY.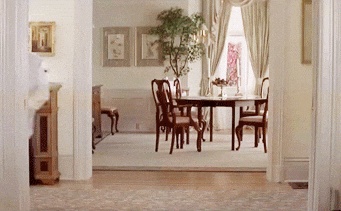 Break out the broom. The Cubs swept the Mets in their four-game series and are ending the road trip with a 6-1 record. It's back home to Wrigley tomorrow night to host the Phillies.
The Boilers fell as Houston rallied in the Chapel Hill Regional of the NCAA tourney, ending their fantastic season. #BoilerUp.
The Lafayette Aviators are off to a rough start with a 1-4 record. They fell to the Quincy Gems last night.

Simon Cowell is urging people to do what he did and ditch the cell phone just like he did 10 months ago. Problem is: Simon has people and staff to handle his affairs. The rest of us need the phone!
Benedict Cumberbatch is apparently pretty good at thwarting muggers.
Eight musings about life from author David Sedaris will make your day.
Soap star Robert Manden has died at age 86.
Celebrity Chef Jose Andres has been busy feeing Puerto Rico — and doing more than large-scale agencies.
Meet Stewart: the Corgi who plays Cheddar on Brooklyn Nine-Nine.
Morning Shot
It's #NationalHugYourCatDay. QCat is THRILLED.